Overview
Acetec supplies innovative products with its low-power, high performance and low cost together with overseas partner company has been played a front-runner role in military & aerospace market more than last 24 years. We have consulted optimum solution in the industrial site continuously to provide high available system (Embedded Solution, M&S Solution, Middleware Solution, RTOS and so on) in navy, military, air force, satellite area.
Service
Customer Consulting

Product system consulting

Design Consulting

Customer customized system design proposal

System Construction

Purchasing product solution guideline suggestion

Technical Support and Service

Technical support and technical service for applied solution

Verification/Inspection

Support product evaluation
The service based on relevant product provides the performance and reliability adhere to relevant standard for the supporting function on both SW and HW.
Acetec performs various customer support activity to guarantee the reliability and cost-effectiveness in the product and service the customer want.
We provide product and service consulting and also design, construction and realization to provide total solution and support improved product and service after check related technical support and user's evaluation after use.
Applications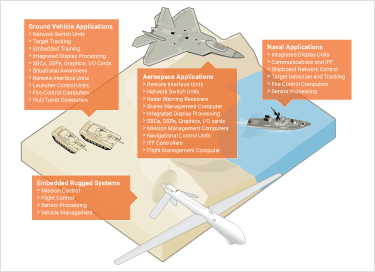 Digital Signal processing
Ground/Unmanned

K2
K21
Control System

Aviation/Unmanned Air Vehicle

Ground forces/Unmanned air vehicle/Corps/Division/Medium altitude unmanned air vehicle/GCS
Realtime computer
Satellite

Marine/Underwater

KNTDS
FFX Series
C4I
KSS-Ⅲ
JTDLS
KDX-I PIP
PKX Series
MLS
KDX
LST
ATX
LPH

Precision Strike

Hyeonmu
Haeseong
Shingoong
Cheongoong

Commend and Control

Satellite communication system
Reconnaissance information collection system
Electronic warfare system
Electronic jamming system

Surveillance Patrol

Thermal observation device
Video radar
Reconnaissance information collection system
Search radar
Target detecting device